Jazz interview with jazz saxophonist Muriel Grossmann. An interview by email in writing.
JazzBluesNews.Space: – First let's start with where you grew up, and what got you interested in music?
Muriel Grossmann: – I was born in Paris, France, daughter of two Austrian teachers. Spent there my first four years. Then we moved to the south of Vienna. My father was an admirer of the arts and in our home we listened to classical music every day. He had a great variety of classical Vinyl records. Besides Bach, Tchaikovsky, Shostakovich, Rachmaninoff, Mozart, Mahler, Dvorak, Händel, Telemann, Vivaldi you could also find a Louis Armstrong.
JBN.S: – What got you interested in picking up the saxophone?
MG: – I played the baroque flute from when I was 5 years old and kept with it all through high school. The music became my safe place very early on. My friend was playing the guitar and at her house I would find all kinds of music on cassettes that I would copy. We listened to Frank Zappa, the Beatles and I also would find Gerry Mulligan and Art Farmer in her collection; that was very early on. We started a band and one of our friends got a saxophone; the power of it fascinated me and one time I asked her if I could borrow it. It was not until later that I could buy one on my own. So starting on the flute made me come naturally to the saxophone, first to alto than to soprano and later to the tenor.
JBN.S: – What teacher or teachers helped you progress to the level of playing you have today? What made you choose the saxophone?
MG: – I was immediately attracted to the saxophone because of the possibility of putting more air through which allows you a wider range of expression. I learned by playing with the records. That got me to the level of playing in bands of different styles of music: RnB, Soul, Blues, World music and also later I was involved in various Jazz bands. Although I was studying veterinary, music became more and more prominent in my life. Basically it was the same old system; listening the records, playing to it, playing jam sessions, gigs, learning from every local teacher, musician, practicing alone and with the other musicians, keeping my ears open learning my instrument and the music. But the person that I really learned from was jazz pianist Joachim Kühn; it was a great experience having the opportunity to learn from a jazz great.
What brought me to todays level was playing and listening. In the end everything is on the records. There is no mystery. Great musicians like Lester Young, Eddie Lockjaw Davis, Illinois Jacquet, Rusty Bryant, Coleman Hawkins, Johnny Hodges, Gerry Mulligan, Lou Donaldson, Charlie Parker, Sonny Rollins, and of course John Coltrane, Pharoah Sanders, Ornette Coleman, Alice Coltrane, Eric Dolphy, Miles Davis, Dizzy Gillespie, Clifford Brown, Frank Wes, Count Basie, Les McCann, Red Garland, McCoy Tyner, Horace Silver, Joachim Kühn, Milt Jackson, Wes Montgomery, Grant Green, Charlie Christian, Paul Chambers, Jimmy Garrison, Walter Page, Jo Williams, Elvin Jones, Sonny Payne, Papa Jo Jones, Art Blakey, Ella Fitzgerald, Sarah Vaughan, Billy Holiday, Diana Washington, Etta James …
JBN.S: – How did your sound evolve over time? What did you do to find and develop your sound?
MG: – I guess most of your sound is there when you start playing because of your physiological and psychological characteristics and the mix of your own experiences. There are no two individuals alike. I think it was practicing and listening to the music, finding my favorite players, trying to learn the craft, instrument and music. My sound is also developing by playing live and by recording and listening back, eradicating things that I don't like, acknowledging parts that I like.
JBN.S: – What practice routine or exercise have you developed to maintain and improve your current musical ability especially pertaining to rhythm?
MG: – Metronome work is very important; I love to take down a solo or parts of a solo from one of my favorite musicians. I guess that every musician spends time studying his favorite musicians. I still do.
JBN.S: – Which harmonies and harmonic patterns do you prefer now?
MG: – Right now we brought out the new record Momentum. It's a music that we like to call Spiritual Jazz. It is modal music and the rhythms and its complexities are very much emphasized. I love that because it gives me the opportunity to improvise in the more melodic way, using the devices ranging from more simple, like blues and pentatonic, to more complex, like augmented and diminished system. But I still practice Charlie Parker tunes and solos and learning new tunes. Each one of them has some special twist or movement that is unique, so it's worthwhile investigating. I guess that everything has to be in the context of the song, that you're playing. Every tune has its own character, it's very important to understand that. I love blues and rhythm changes, I love Ballads, and I love abstract more avant-garde playing.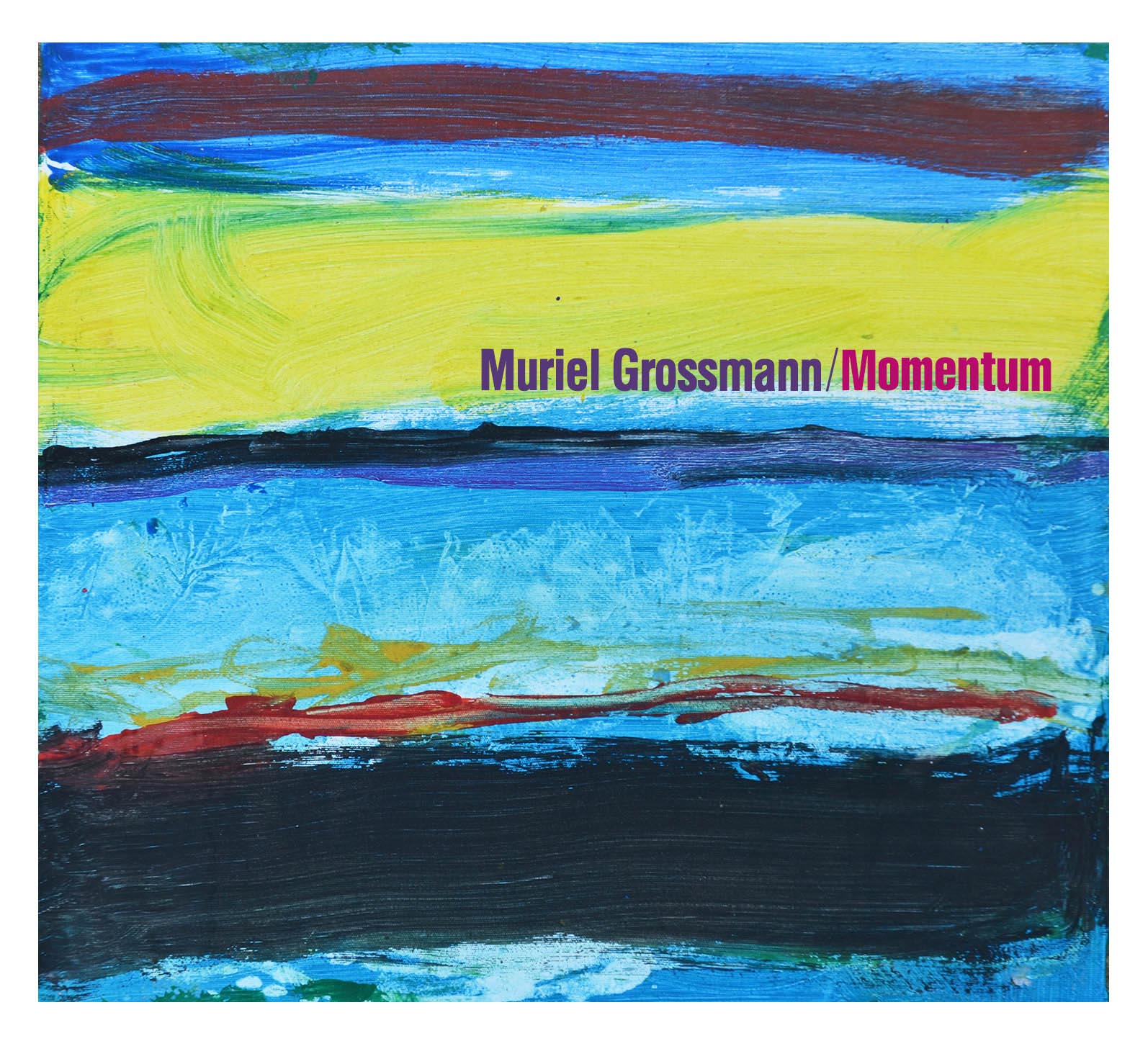 JBN.S: – What do you love most about your new album: <Momentum>, how it was formed and what you are working on today. Next year your fans like we can wait for a new album?
MG: – Momentum is a very strong album. I love its sonority, its power and the simple but beautiful themes. I love the grooves on the compositions. I was mostly starting by composing the bass line, some songs I composed on piano, some on saxophone. I very much like the band on the record. My longtime musical partner Radomir Milojkovic is an equally creative musician and we inspire each other. Since 15 years we are working together. Uros Stamenkovic is a great drummer, coming from a more traditional background. Throughout our collaboration he managed to add that more loose way of playing, which is very inspiring. Gina Schwarz I know from Vienna, she is a hard working musician with a strong groove. Natural Time, our previous album is also recorded with the same group.
At this moment, we are working on a new album and we hope we can take another step in doing something meaningful and positive.
JBN.S: – Many aspiring musicians are always looking for advice when navigating thru the music business. Is there any piece of advice you can offer to aspiring students or even your peers that you believe will help them succeed and stay positive in this business?
MG: – The most important thing is to pursue your own vision, to have PERSEVERANCE. This will help you to reach your full potential and will maintain you going further and you will open new horizons with each step.
JBN.S: – Аnd furthermore, can jazz be a business today or someday?
MG: – I would wish Jazz could be again popular like it was with Louis Armstrong, Duke Ellington or Count Basie, or in other words, when Jazz was on its peak of popularity, when it was a big business, Jazz was relying on its primary characteristics and that would be swing, blues and melodies that could be remembered.
I think every true artist with perseverance will be able to continue his art, because deep inside he believes in it. Putting the goal of making a whole lot of money with music will never be the aim oft the true and dedicated musician.
JBN.S: – How can we get young people interested in jazz when most of the standard tunes are half a century old?
MG: – The great songbook of Jazz standards is the most amazing collection of great compositions. That is really a jewel. If you start to investigate the old players, you can spent a lifetime listening to great music that makes you happy and at the same time gives you all the possible inspiration for the time when you create your own. Bach is old 300 years, Mozart 200; it's still played, loved, heard. Good things are here to stay.
JBN.S: – John Coltrane said that music was his spirit. How do you understand the spirit and the meaning of life?
MG: – I have the feeling the music comes through us, not from us. So keeping yourself healthy in body and mind will make it more pure. I would wish that our music could transform the humanity into more conscience beings, preserving our planet and cultivating the ecosystem in the societies that will be suitable for our children to grow in. I cannot say anything about a meaning of life but I know that everybody has a big responsibly, because we all learn from the acts of the people around us.
JBN.S: – What are your expectations of the future? What brings you fear or anxiety?
MG: – For myself I will continue doing what I have to do as long as I can. The future is mostly provided by my ability to be in the present, doing the right things in the moment. I have fewer fears the older I get. I trust in myself. I'm trying to help as much as I can. I'm teaching in a school with the new educational paradigm. I hope that I can transmit the importance of music to the children and be able to inspire their imagination.
JBN.S: – What's the next musical frontier for you?
MG: – I'm looking forward to going on the tour with this great band and finishing the new record.
JBN.S: – Are there any similarities between jazz and world music, including folk music?
MG: – There is just uplifting music and music that doesn't do that. Uplifting music can bring your mind into a great receptive state and start off your imagination. Jazz musicians always understood the importance of the music that happens around them. Dizzy incorporated Cuban music very early on, the same happened to Art Blakey and his fascination with African percussions, or John Coltrane with Indian music and so on.
JBN.S: – Who do you find yourself listening to these days?
MG: – Illinois Jacket, Eddie Lockjaw Davis, Count Basie, Ben Patterson …
Interview by Simon Sargsyan