The list below is a round-up reviews that ran in our website JazzBluesNews.Space during 2018. We calculated our top 31 Jazz new releases. They are presented not by turns but simply by names. About these new CDs – a review, you can read our section http://jazzbluesnews.space/category/new-cds-review/.
Wayne Shorter, Emanon (Blue Note)
Wayne Shorter's last studio album was 2003's Alegría. Since then, he's released two live albums — 2005's Beyond The Sound Barrier and 2013's Without A Net, the latter of which featured the five-member woodwind and brass ensemble Imani Winds on the 23-minute "Pegasus," and also marked Shorter's return to Blue Note after 43 years. This album, due out September 14, is actually a three-CD set, packaged with a comic book scripted by Shorter (he's a lifelong sci-fi and comic fan). The first disc contains four new studio recordings by his longtime quartet of pianist Danilo Perez, bassist John Patitucci, and drummer Brian Blade, joined by the 34-piece Orpheus Chamber Orchestra. These pieces, particularly the 15-minute opener "Pegasus," surge and swell in a way that's neither jazz nor classical, but some utterly modern blend of both. The other three tracks from the first disc, "Prometheus Unbound," "Lotus" and "The Three Marias," all reappear on the second and third discs, which document a London concert by the quartet. This is a physical-only release, so I can't include a streaming track from the album itself, but here's a video of the quartet and orchestra playing "The Three Marias" at the Umbria Jazz Festival in 2017.
2. Joe Lovano & Dave Douglas Sound Prints Scandal (Greenleaf)
For the second Sound Prints recording, Joe Lovano's beefy tenor and Dave Douglas' effervescent trumpet are out front on a set of nine fresh originals plus two by Wayne Shorter, including a rambunctious take on "Fee Fi Fo Fum." The leapfrogging figures and simultaneous soloing of the co-leaders, as on opener "Dream State" and elsewhere, help keep the Shorter-inspired quintet's music simultaneously heady and emotionally resonant.
3. Charles Lloyd and the Marvels + Lucinda Williams Vanished Gardens (Blue Note)
Charles Lloyd and the Marvels + Lucinda Williams "Vanished Gardens". Half a century later, this album finally integrates two of the 1960s' major cultural breakthroughs: the avant-garde lyricism of John Coltrane's saxophone and the literary adventurism of Bob Dylan's songwriting. Lloyd provides the striking saxophone themes and solos on all 10 tracks, while Williams provides the evocative lyrics on four and vocals on five. Bridging the two sides of this major merger are the shapeshifter guitars of Bill Frisell and Greg Leisz.
Trumpeter John Bailey is 52 years old. This is his debut album as a leader, though he's an in-demand NYC sideman who's recorded with Ray Barretto and Arturo O'Farrill. His tone has the bright edge you expect from someone who's worked in Latin jazz, but his tunes are straightahead hard bop, with the exception of two Brazilian pieces, "Morro Velho" and "Ensaio Geral." He's recruited an excellent band: saxophonist Stacy Dillard (another dude who doesn't record nearly enough; as far as I know, his last album as a leader came out in 2011), guitarist John Hart, bassist Cameron Brown, and drummer Victor Lewis. The album opener, "Rhapsody," is a nine-minute tune on which everybody gets a chance to step into the spotlight, and they all make the most of it, especially Dillard and Hart; the latter man's solo is almost dissonant at times, like he's gonna let the strings slip away from him Mary Halvorson style, as Lewis throws surprising little accents at him from behind the kit.
Stream "Rhapsody":
5. Marcus Miller – Laid Black
Bass great Marcus Miller brings the influence of modern urban music to his trademark sound on his genre-defying album Laid Black on Blue Note Records. It's been three years since Miller's last album, Afrodeezia.
Miller says: "Afrodeezia was like a musical voyage through my history. I followed the journey of my ancestors by collaborating with musicians along the African Slave route – musicians from West Africa, North Africa, South America and the Caribbean. With Laid Black, I decided to bring the music right up to the present – using elements from what's happening in urban music today. So you'll hear hip-hop, trap, soul, funk, R&B and jazz on this album. The music is calm but also powerful and funky, drawing on the black musical experience. Laid Black."
6. Ambrose Akinmusire Origami Harvest (Blue Note)
It's hardly novel in 2018 for young jazz composers to infuse elements of hip-hop or chamber music, or even both, into their own compositions. Yet that doesn't stop Ambrose Akinmusire's latest from feeling utterly original. With Origami Harvest the trumpeter's achievement reaches, if not exceeds, the scale of his estimable ambition. The music is fueled by Akinmusire's searing intellect, shot through with the acidic tinge of all-too-justified anger at our current sociopolitical crisis.
7. Cécile McLorin Salvant The Window (Mack Avenue)
A collection of quiet yet buoyant duo recordings—some in-studio, some live—with the ace pianist Sullivan Fortner, including love songs by Stevie Wonder, Richard Rodgers, and Stephen Sondheim. Deeply affecting, almost eerie in its intimacy, The Window is often reminiscent of Jeanne Lee and Ran Blake's outsider-ish 1962 duo album The Newest Sound Around. In other words, Salvant, 29, isn't trying to make you comfy.
8. Bill Frisell Music IS (Okeh/Sony Masterworks)
The first solo release from the Friz in 18 years is, given his intense use of looping devices, not what one would usually consider "solo." But he's become such a master at playing with effects units that whatever he does with them sounds natural—unless, of course, he doesn't want it to. Perhaps the best classification for this album is ambient, not in the aural-wallpaper sense but in the so-drenched-with-atmosphere-you-almost-can't-believe-it's-real sense.
9. Brad Mehldau Trio Seymour Reads the Constitution! (Nonesuch)
Mehldau's awe-inspiring ability to think in two speeds at the same time demands a deeply rooted rhythm section; longtime compadres Larry Grenadier and Jeff Ballard provide that as usual. But it helps even more that the pianist's dazzling technique is always backed by elegant melodic logic. And his knack for finding new standards displays itself yet again on a reading of Brian Wilson's "Friends" that cannot be resisted.
10. Miguel Zenón Featuring Spektral Quartet Yo Soy la Tradición (Miel)
All of Zenón's varied projects have seemed propelled by a singular quest, and with this magisterial chamber music outing the alto saxophonist grabs hold of the grail as never before. Becoming in effect a fifth member of the Spektral (string) Quartet, Zenón derives from the folkloric genres of his native Puerto Rico a strikingly individual musical hybrid, fluid and poetically expressive, yet unrelenting in its technical demands.
11. Kamasi Washington Heaven and Earth (Young Turks)
On the front cover, Washington is standing on water, wearing a gold-hued suit and crisscrossing sashes. The prophetic imagery isn't unwarranted. His searching tenor solos are alone worth the price of admission, as he navigates gnashing percussion, horn, and synth accompaniment. But this is about more than virtuosity. It feels like the next installment of a deep conversation Washington intends to have with the jazz tradition for some time to come.
12. Bob Mintzer Big Bend and New York Voices – Meeting of Minds
"Meeting of Minds" focuses on the integration of voices with the big band. The combination of the dynamic writing styles of Bob Mintzer and Darmon Meader, from New York Voices, produces a very dense yet very fresh sonic palette. There are subtle harmonic and rhythmic nuances in the arrangements that blend together to deliver an engaging musical journey. The repertoire draws on the Great American Songbook from the 1930s and 1940s. Each arrangement transforms a classic song into a modern-day hit revealing the lasting power of a great song. In addition to the wonderful arrangements, the album showcases over a dozen powerful improvised solos from some of the top musicians in the world. The collaboration is truly a musically rich Meeting of Minds.s!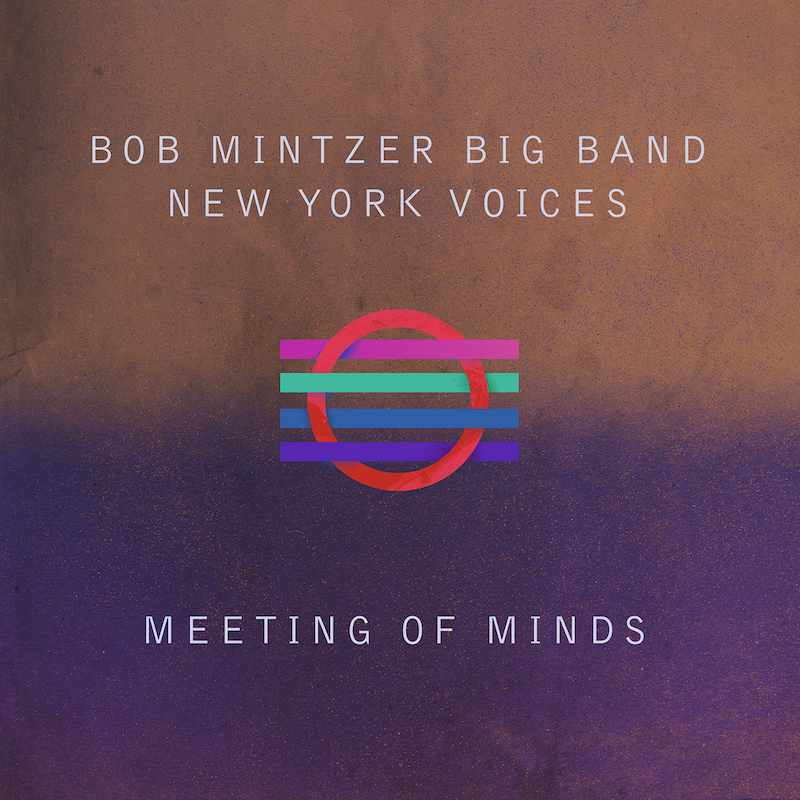 13. Lars Danielsson & Paolo Fresu – Summerwind
Some people talk a lot, whereas others keep hold of what is important, and only need a few words to get to their point. The same is true in music.
Lars Danielsson and Paolo Fresu, who have now teamed up, are two musicians who choose the notes they play with extreme care. "Summerwind", their first joint studio project, brings the Swedish master bassist/cellist's gorgeous sound on both instruments and his fine sense for simple and haunting melodies into a partnership with the bright, airy tones of one of Europe's most lyrical trumpeters whose way of "playing it cool" has such distinctive expressiveness.
14. John Scofield Combo 66 (Verve)
Innovative guitarist, visionary band leader, and singular composer John Scofield has been on a serious roll of late. Scofield's 2015 release, Past Present, earned the New York native not one, but two Grammy Awards for Best Jazz Instrumental Album and Best Improvised Jazz Solo. Scofield followed Past Present with the eclectic Country For Old Men with the Grammy gods granting him the gilded gramophone trophies for Best Jazz Instrumental Album of 2016 and Best Improvised Jazz Solo ("I'm So Lonesome I Could Cry").
As driven as he is fun-loving, Scofield joined forces with old pals Jack DeJohnette, Larry Grenadier and John Medeski in 2017 for the rural New York jazz band of the ages, Hudson, the quartet romping the world from Boise to Berlin and back again.
John Scofield keeps his talent and his trusty Ibanez AS200 guitar burning brightly on Combo 66, set to release on September 28 via Verve/Universal Music Canada, the country's leading music company. Combo 66 finds our man with a new quartet and fresh compositions celebrating what else? Scofield's 66th birthday!
15. Lionel Loueke The Journey (Aparté)
A shooting star of the international jazz scene, a genius guitarist demanded by the greatest (Herbie Hancock, Wayne Shorter, Sting, Chick Corea), Lionel Loueke is an extraordinary artist. His unique musical personality blends genres and influences, from traditional African rhythms to western jazz.
In The Journey, his first solo album for the label Aparté, he sings, vocalises, clicks his tongue, slaps his guitar strings, draws from funk, reaches out for the most unexpected harmonics and unfolds an incredible palette of sounds, like a one-man orchestra. Surrounded by impressive guests from all horizons (Pino Palladino, Patrick Messina, Vincent Ségal, Mark Feldman, Cyro Baptista…) under the direction of maestro Robert Sadin, multiple Grammy Award winner, Loueke delivers here his most personal record. From hopeful ballads (Molika, Kába) to irresistible rhythms (Gbê, Dark Lightning), this journey has an invigorating perfume of freedom.
16. Henri Texier – Sand Woman 
The great French double bass player HENRI TEXIER, who now seems to feel at home with the traditional label Bleu, shines on "Sand Woman" again in the quintet. However, his colleagues make it relatively easy for him to run high, because the international ensemble (guitarist Manu Codja was just like son and saxophonist Sébastien Texier on last year's album "Concert Anniversaire 30 Ans" heard) leaves regardless of tradition, which the old master preserves, no pejorative nostalgia.
"Sand Woman" is at times extremely sporty, but conversely also introverted. Schlagwerker Gautier Garrigue gets carried away early in the program to some solo acrobatics, even if the basic compositional ideas and sprawling improvisations in their respective frames are the main concern of the group. Thus, six overlong tracks have emerged, which lack neither artful inwardness nor feverish joy of playing.
17. Gregory Porter – One Night Only: Live At The Royal Albert Hall
"Better be good," Gregory Porter quips, just before opening his mouth to sing for a crowd of thousands in one of London's most historic venues. And it is good. One Night Only, a program venerating Nat "King" Cole (along the lines of Porter's 2017 studio album of his songs), finds the authoritative baritone in a lush setting with a 70-piece orchestra led by famed arranger Vince Mendoza (recorded on April 2, 2018).
But despite a prevalent focus on ballads—including the murderous, Cole Porter-penned "Miss Otis Regrets," subject to intriguingly knotty reharmonization—Porter preserves the core of swing and soul that's so central to his small-combo identity. Chip Crawford's piano solo on "Pick Yourself Up," Tivon Pennicott's bebop tenor sax turns on "L-O-V-E" and "Sweet Lorraine," bassist Jahmal Nichols' bluesy aside on "When Love Was King," the creative funk abandon of the quintet on the finale encore, "Don't Lose Your Steam": This is Porter in his element, formal setting or otherwise.
18. Chick Corea, Christian McBride & Brian Blade – Trilogy 2
Works by Chick Corea, a master pianist with tremendous popularity in Japan. Also this time, as well as the previous work, carefully selected the best take from the world tour live sound source. In addition to Tick's representative song "La Fiesta" "500 Miles High" "Now He Singles Now He Sobs", "Lotus Blossom" (Kenny Dorham), "All Blues" · Davis) and other cover of jazzman · original.
In contrast to its black and white/sepia tone cover graphics, Trilogy is full of colors, primary, pastel and all shades in between. And that's not surprising as the three piece group of pianist Chick Corea, percussionist Brian Blades and bassist Christian McBride is that most unusual of units: players of virtually equal technical and improvisational skill.
19. John Medeski's Mad Skillet – Mad Skillet
The inception of John Medeski's Mad Skillet can be traced back to New Orleans. "Something happens there," explains Medeski via a press release. "There's something in the air, the water, the food."
In particular, it was at the late-night sets that go down every year during the New Orleans Jazz & Heritage Festival that Medeski sought out gigs with Bernard. Eventually, the tandem hooked up with Joseph and Higgins, the rhythm section of the legendary Dirty Dozen Brass Band – whose 1999 record, Buck Jump, Medeski produced.
20. Jakob Bro, Thomas Morgan, Joey Baron – Bay Of Rainbows
"There is no hurry to this music, but there is great depth," observed London Jazz News about Danish guitarist Jakob Bro's trio with two kindred-spirit Americans: bassist Thomas Morgan and drummer Joey Baron.
This poetically attuned group follows its ECM studio album of 2016, Streams – which The New York Times lauded as "ravishing" – with what Bro calls "a dream come true," an album recorded live in New York City, over two nights at the Jazz Standard. Bay of Rainbows rolls on waves of contemplative emotion as the three musicians explore five pieces from the guitarist's catalog, with the gorgeous "Copenhagen" a favorite reprised from Gefion, Bro's 2015 ECM release. Others – "Evening Song," "Red Hook" and the volatile "Dug" – are recast intimately and elastically for trio after having been initially documented by larger ensembles. Bookending Bay of Rainbows are two versions of the richly melodic "Mild," the abstracted second rendering illustrative of Bro and company's ability to push and pull the music into mesmerizing new shapes, onstage and in the moment.
21. Don Byron & Aruan Ortiz – Random Dances And (A)tonalities
Ortiz, who grew up in Santiago, Cuba, and has lived in the U. S. since 2002, is among the most creative pianists on jazz's landscape. As a boy he was performing Cuban popular music. His studies broadened to include jazz, first in Europe, finally New York, where he now lives.
In Byron, Ortiz has found an unparalleled clarinetist, whose classical training and exquisite technique anchor a career spanning an unusually broad range of music that nevertheless reflects a focused line of musical inquiry. Byron was born in The Bronx, into a musical family of Antiguan descent. Some of his work has involved highly refined repertory ensembles devoted to early jazz, gospel or klezmer music. Other works assert unfettered new musical routes owing to no one style.
22. Otmaro Ruiz, Jimmy Branly & Jimmy Haslip – Elemental
Grammy-nominated Pianist/Composer Otmaro Ruiz, Drummer Jimmy Branly and Bassist Jimmy Haslip team up together to create an incredible jazz trio album titled, Elemental.
All compositions by Otmaro Ruiz (Minina Music ASCAP), except "Boomtown" by Jimmy Haslip & Russell Ferrante (LaViera Music BMI, Teeth Music BMI). Considered one of the most important jazz pianists in the current scene, Venezuelan Otmaro Ruiz is known for his versatility and virtuosity. Regarded as one of the most sought-after keyboardists for recordings in today's scene, Otmaro is still able to dedicate time to teaching, scoring of movie sound-tracks and to the production of his works as a leader with original compositional material, captured in the CDs "Otmaro Ruiz plays Ryuichi Sakamoto", "Distant Friends", "Nothing to Hide", "Latino" and in his most recent album "Sojourn".
23. Paolo Fresu, Dino Rubino & Marco Bardoscia – Tempo Di Chet
The version of Chet Bakertesto Leo Muscato and Laura Perinimusiche original Paolo Fresuregia Leo Muscatoscene Andrea Bellicostumi Silvia Aymoninoluci Alessandro Verazzicon Paolo Fresu trumpet and flugelhorn, Dino Rubino pianino, Marco Bardoscia contrabbassoe (in o) Alessandro Averone, Rufin Doh, Simone Luglio, Debora Mancini, Daniele Marmi, Graziano Piazza, Mauro Parrinello, Laura Pozoneproduction Teatro Stabile di BolzanoIn a nothingness bastinado, the harrowing solo of a trumpet player makes cheers and shouts explode, which quickly turn into something that resembles a dream, a memory.
A man appears with his head spilling on the except nabla counter. It is Chet Baker, one of the most controversial and controversial musical myths, the most tormenting cry of the twentieth century: his immorality has a painful intensity, broken by incomprehensible suspense. In a swing of past and present emerge facts and episodes scattered throughout the span of his life, since child duet Holy Joe gave him the chief trumpet at the time before falling from the window atled Prins Hendrik Hotel in Amsterdam. Each image opens the curtain on a commonplace of his life, letting us enjoy different eras, different socio-cultural contexts and visions of the world. It is thus outlined the figure atled great trumpet player, who between dreams, uncertainties, excesses has marked one of the most important pages of the history of jazz music.
24. Gary Burton – Take Another Look: A Career Retrospective
A popular phrase in years past was "Life Begins at 60," but Gary Burton—as he has done so often throughout his career—is rewriting the book on retirement.
Having turned 70 in January, an age when most artists begin to solely look back, Burton forges ahead with his new Mack Avenue Records album, Guided Tour, which solidifies the reputation of his next great band, The New Gary Burton Quartet. In addition, Burton has literally written the book on his life, saving those backward glances for his upcoming autobiography, Learning To Listen, due on Berklee Press in September 2013.
25. William Parker – Flower In a Stained-Glass Window & The Blinking of The Ear
This special edition release is comprised of two newly recorded full-length albums from bassist and composer William Parker, distinct in personnel and approach, yet complementary in ethos. Packaged in a limited edition deluxe 8-panel digipak, with liner notes by William Parker.
'Flower in a Stained-Glass Window' fully features vocalist Leena Conquest, a tremendous interpreter of Parker's work in song. This is her first work together with Parker since 2012, and it is a most potent return to this creative orbit. She sings and speaks atop of and within a fresh ensemble featuring Parker's bass together with long-time compatriots trombonist Steve Swell and saxophonist Dave Sewelson, South African drummer Kesivan Naidoo (in his first work with Parker), Parker's son Isaiah on piano, as well as younger saxophonic talents Abraham Mennen and Nick Lyons.
26. Bob Arthurs & Steve Lamattina – Jazz It Up! Ukrainian Songs For Three Dads
This is a totally new venture for guitarist Steve LaMattina and me. We've done two other "Jazz For" albums in the last few years: "Jazz for Svetlana" and "Jazz for Molly", both available through CD Baby, but when concert pianist and director of the Music in the Alps Music Festival in Austria (musicinthealps.com) Irena Portenko asked us to do this project featuring Ukrainian folk songs, we were a little stumped.
We were unfamiliar with these Ukrainian melodies and we weren't sure we could turn them into jazz while still doing them justice. After figuring out harmonies and rehearsing a few times we decided to go ahead with the recording and hope for the best. I even learned some Ukrainian lyrics so I could do a few vocals. Well, thanks to Irena and recording engineer Sergei Kvitko I think we managed to pull it off. I just heard from some Ukrainian friends and they seemed to like it. We hope you do too. Irena is dedicating this album to Three Dads: her Father, her Uncle, and her Husband. Her words are below: Bob Arthurs
27. Andrew Cyrille, Ishmael Wadada Leo Smith & Bill Frisell – Lebroba
Andrew Cyrille's title Lebroba is a contraction of Leland, Brooklyn and Baltimore, birthplaces of the protagonists of an album bringing together three of creative music's independent thinkers.
Each of them made his first ECM appearance long ago: drummer Andrew Cyrille on Marion Brown's Afternoon of a Georgia Faun (1970), trumpeter Wadada Leo Smith on his own classic Divine Love (1978), and guitarist Bill Frisell on Eberhard Weber's Fluid Rustle (1979); these are, of course, players of enduring influence. Frisell contributed to Cyrille's previous ECM disc The Declaration of Musical Independence, but Lebroba marks a first-time meeting for the guitarist and Wadada Leo Smith.
28. Steve Turre – The Very Thought of You
The thought of Steve Turre inevitably conjures the image of a dauntless virtuoso. Over the course of a remarkable career spanning more than five decades, Turre has proved time and time again that he's one of the foremost masters of the trombone, able to steer his challenging instrument through breakneck turns and imaginative leaps at dizzying speed.
On The Very Thought Of You, Turre shows off a less celebrated side of his brilliant artistry: his moving, heartfelt way with a ballad. Luxuriating in timeless melodies and swathed in lush strings, Turre makes his horn sing with delicate lyricism and subtle beauty. Of course, the irrepressible trombonist can't help but unleash his fiercely swinging side, peppering his ballad set with a few pulse-quickeners here and there.
29. Esperanza Spalding – 12 Little Spells
12 Little Spells is, according to a press release, an investigation of art's restorative energy; each track was written with a part of the body in mind.
Spalding recorded the music about two weeks ago in Brooklyn, with Matthew Stevens on guitar, Justin Tyson on drums, Aaron Burnett on saxophone, Burniss Travis on bass, Corey King on background vocals, and Rob Schwimmer on continuum.
30. Keith Jarrett – La Fenice: Live At Teatro La Fenice, Venice
La Fenice is one of a number of documents from Keith Jarrett's 2000s road archive, joining Radiance, Creation, and other resplendent solo-piano titles.
A double album, it captures Jarrett once again in his element, playing alone with no preparation in freely improvised odysseys that range widely in length. The bluesy boogie of "Part VIII," the grand and gorgeous balladry of "Part IV," the gospel-tinged swing of "Part V": These are stylistic paths that Jarrett has traveled over the course of decades, always with a different end result. But with the ghostly "Part VI," a magical unfolding of harmony that stretches to nearly 15 minutes, he breaks through to another level (one of the key objectives of these solo endeavors).
31. Ronnie Cuber: Live at Montmartre
If you turn down on a single year in the 70's, for example 1977. He contributed, among other things, to on plates with Idris Muhamad, Lalo Schifrin, Patti Austin, Lee Konitz, Frank Zappa, Joe Farrell and George Benson.
He was an extremely sought-after session musician, in those years when a baritone saxophonist was needed. On this recording we meet Cuber at Jazzhus Montmartre one evening in 2017, together with Kjeld Lauritsen at Hammond, Krister Jonsson on guitar and Andreas Svendsen on drums.
Ronnie Cuber band – Live at Montmartre, few tickets left for sunday or Livestream the concert tomorrow!!! Jazzfest

Gepostet von Jazzhus Montmartre, Copenhagen am Freitag, 8. Juli 2016