There was a lot of people and great atmosphere in Sliperihallen on May 18 when the Notodden Blues Festival had program releases and was able to present the final program for the summer festival.
After last year's poor financial results, the festival has taken the audience's feedback seriously, and festival manager Forsberg could tell about a number of changes that have been made to accommodate people's desire to get back the festival a little more "as it was".
There were three bands with local affiliation that were on stage when the festival's former concert venue, Sliperihallen, was again rigged for concert. The audience got to hear Blue Energy, Norwegian Soul Band with Kim Rune Hagen and not least the city's "flagship", Notodden Bluesband, which will mark its 40th anniversary during this year's festival.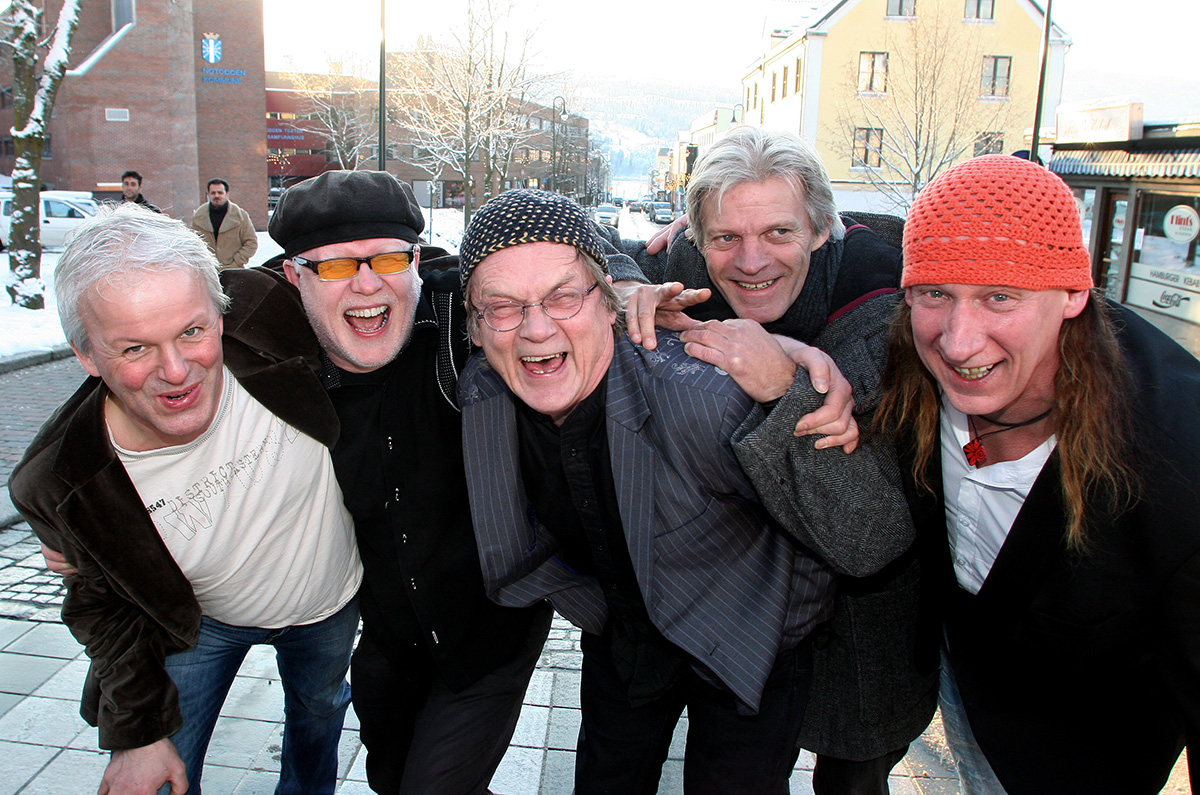 New artists presented Saturday include Knut Reiersrud, Steinar Albrigtsen, Bernie Marsden from Whitesnake, Jan Erik Vold and Kåre Virud and the songwriter project RAUS, where artists such as Amund Maarud, Hege Øversveen, Tove Bøygard, Bill Troiani and Alf Bretteville will write new songs and present them to the audience at the festival's Folk & Blues scene.
Steinar Albrigtsen makes a comeback at the festival, having been away from the scene one year ago due to extensive cancer treatment. Steinar Albrigtsen Revival Concert will feature his musical highlights through a long career, and also a number of guests at the stage, such as Monika Nordli, Morten Omlid, Espen Fjelle, Ola Torgeir Kopsland, Øivind Madsen, Rune Arnesen, Ernst Nikolaisen and Jostein Forsberg. This will be Sunday's free closing concert.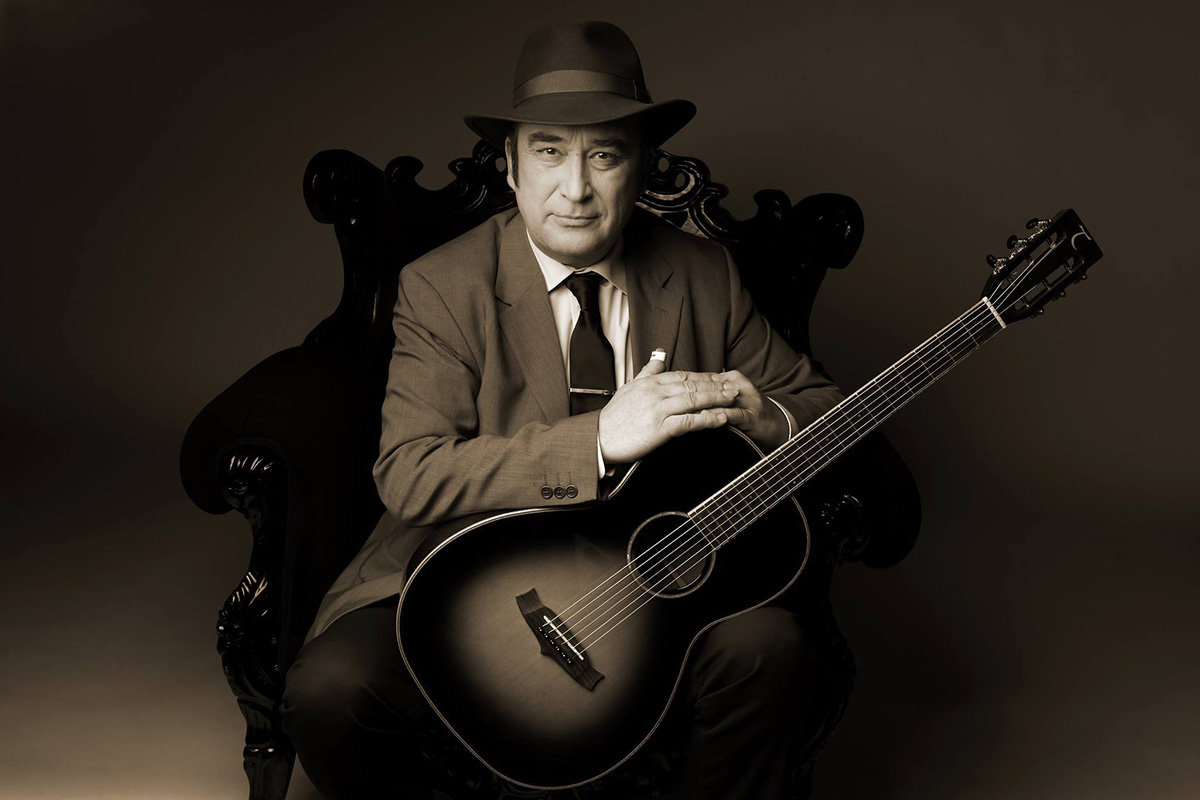 The festival management had some tough months after last year's deficit, and eventually humbly started a process to try to reverse the negative trend. The festival has involved the audience to hear what kind of festival they want.
We have planned this year's festival through dialogue on social media and public meetings at Notodden. The wishes have consistently been on several small clubs, more open musical profile, more flexible payment solution, less expensive tickets and camping, opportunities for buying individual tickets as well as festival pass and more music in streets and alleys. And so it has become. We can tick off all the elements, Jostein Forsberg could tell, and also sent a thank you to the audience for great commitment and many inputs.
People have wanted to get back the Notodden Blues Festival a little more as it was before. Among other things, they have wanted more of the small clubs back, and they are. Telerock, Felicia and Bellman are all included in the festival, and in addition a new small, intimate club in the Book & Blueshouse. Concerts in Notodden Theater are also back. Here is celebrated 40th anniversary with Notodden Blues Band and reunion with Torhild Sivertsen, and there will be musical meeting between Ladies in Blues and gospel group Como Mamas from Mississippi.
There will be more street bouts during the festival, and cheaper camping with its own pub and live music.
At the request of the audience, individual tickets will be posted in addition to the festival pass, there will be less expensive concert tickets and the size of Hovig's Hangar will be reduced.
In addition, a new scene is created for local and regional roots, country and american bands. It provides space for popular bands with millions of streams on Spotify, such as Byting, Hardhaus, The Boots Band and Spinning Wheels.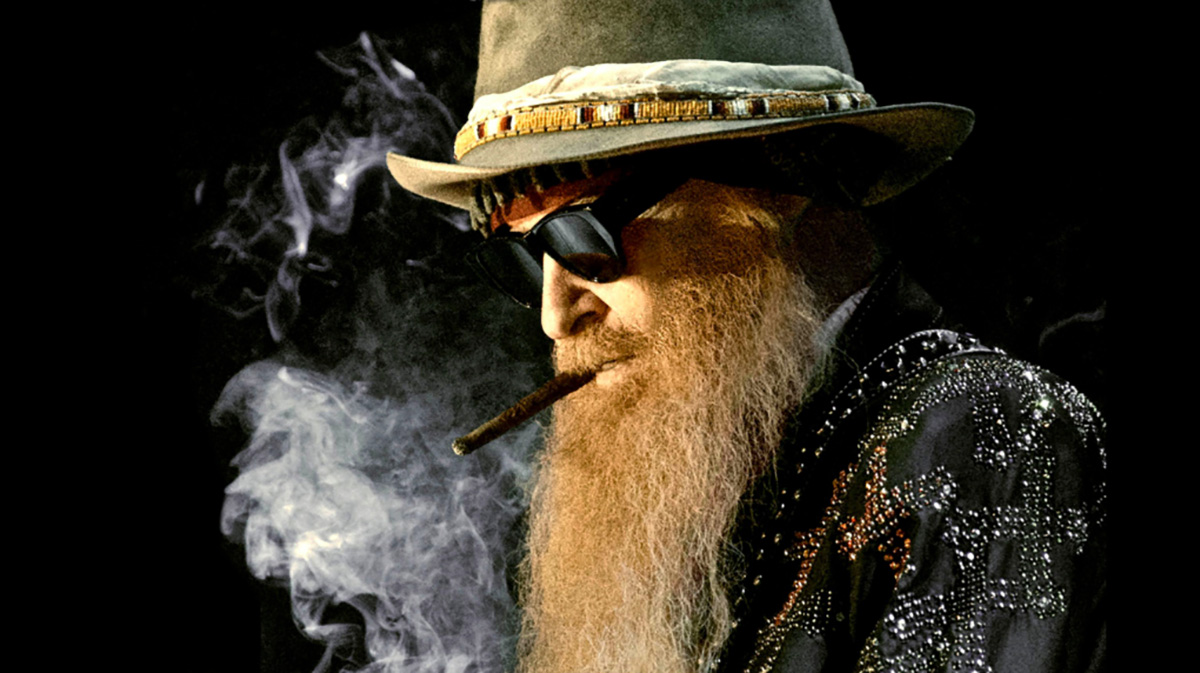 The complete artist list for the summer festival looks like this:
Supersonic Blues Machine & special guests: Billy F. Gibbons, Eric Gales & Joe Louis Walker, Little Steven & The Disciples of Soul, Walter Trout, Rival Sons, Ulf Lundell, The Fabulous Thunderbirds
BigBang, Dum Dum Boys, Come Taste The Band with Doogie White and Joe Lynn Turner, Bernie Marsden
The Allman Betts Band, Larkin Poe, Monster Mike Welch, Knut Reiersrud, Vidar Busk, Daniel Eriksen & Stig Sjøstrøm, Steinar Albrigtsen
Anthony Geraci & The Boston Blues All Stars with Michelle Wilson, Lowell Levinger with The Europhoria Four, Lisa Lystam Family Band, Kyla Brox Band
Bjørn Berge Electric Band, Notodden Bluesband 40 Years Concert, The Como Mamas & Ladies in Blues, Jan Erik Vold & Kåre Virud, Jack Broadbent, The Norwegian Blues Adventure, Tora
Backtrack Blues Band, Aste Sem, The Northern Belle, Monika Nordli, Byting, Terry Lehns, Hardhaus, The Boots Band, Spinning Wheels, Knut Hem & Terje Kinn
The Norwegian Soul Band, RAUS with Amund Maarud, Hege Øversveen, Tove Bøygard, Bill Troiani, Alf Bretteville and others, Terje Nordgarden, Trudy & Dave
Mean Black Mamba, Wild Whens, Christian Pallesen Band, Rolf Raddis Band, Saint & Sinners, Kindred Fever, Spider, Fervent Mind, Live / Wire, The Poor Boys, Ole Devil & The Spirit Chasers, Iron Maidem, Tinn Lizzy,
Drammen Bluesband, Kalle Bratsberg & Smog, Elvis at Sun, Oddbjørn Holla with friends, Dafgård & Tommy Trumma, Low Down Ways, Funclub, Union Bluesband: Maldito, Three Bastards Blues Band, Mother's Bluesband, Roosterhouse Gumbo Band, Vossa Rebels, Blue Energy , Jailhouse Stage: Guilty as hell, Rock & Roll Express Train, Rubber Cox, Loose Guns, Moonshine Sneakers and Resilience, Evyann Liljedahl.